What does "Restoring Oaks" have to do with a nonprofit organization fighting human trafficking?
Welcome to our blog! We invite you to join our community alliance in sharing information to keep each other safe from human trafficking, stop the supply and demand, and be the change that we wish to see in our community!
As we have shared about our organization, we have been asked "What does Restoring Oaks mean? Are you about saving trees?" Well yes, we are "about saving trees" and are encouraging smart choices that go beyond our main objective such as biodegradable products, finding ways to plant more trees, and eliminating deforestation where possible. These are not our primary objectives and this is not what "Restoring Oaks" means. This name was picked intentionally to be visual and meaningful. There are three inspirations for Restoring Oaks.

I. Isaiah 61:1-3
The name "Restoring Oaks" is ultimately inspired by a passage of Scripture that serves as our inspiration. The passage reads as follows (bold added).
1 The Spirit of the Sovereign Lord is on me,
because the Lord has anointed me
to proclaim good news to the poor.
He has sent me to bind up the brokenhearted,
to proclaim freedom for the captives
and release from darkness for the prisoners,
2 to proclaim the year of the Lord's favor
and the day of vengeance of our God,
to comfort all who mourn,
3 and provide for those who grieve in Zion—
to bestow on them a crown of beauty
instead of ashes,
the oil of joy
instead of mourning,
and a garment of praise
instead of a spirit of despair.
They will be called oaks of righteousness,
a planting of the Lord
for the display of His splendor.
Those who have been subject to the evil of human trafficking have had their innocence stolen, their value itemized and tarnished, and their freedom stripped. We believe that it is up to us to take a stand and to be a voice. Human Trafficking is a $150 billion industry that has affected 40 million around the world, It is wide armed network that shows no regard for the individuals, families, and communities that it affects. We believe that this passage compells us to action so that the survivors can be restored to the strong, deep rooted oaks of righteousness that they are meant to be.
II. The Imagery and Beauty of Oaks
There are few trees that are as majestic, useful, and deeply rooted as an Oak tree. It can withstand the toughest storms, provide shelter and essentials for many species of animals, and inspire awe for all who take the time to look. And yet, like all other plants, it starts with a seed, that turns into a sprout, that grows into the beautiful trees that grow native in our home state of Florida and around the world.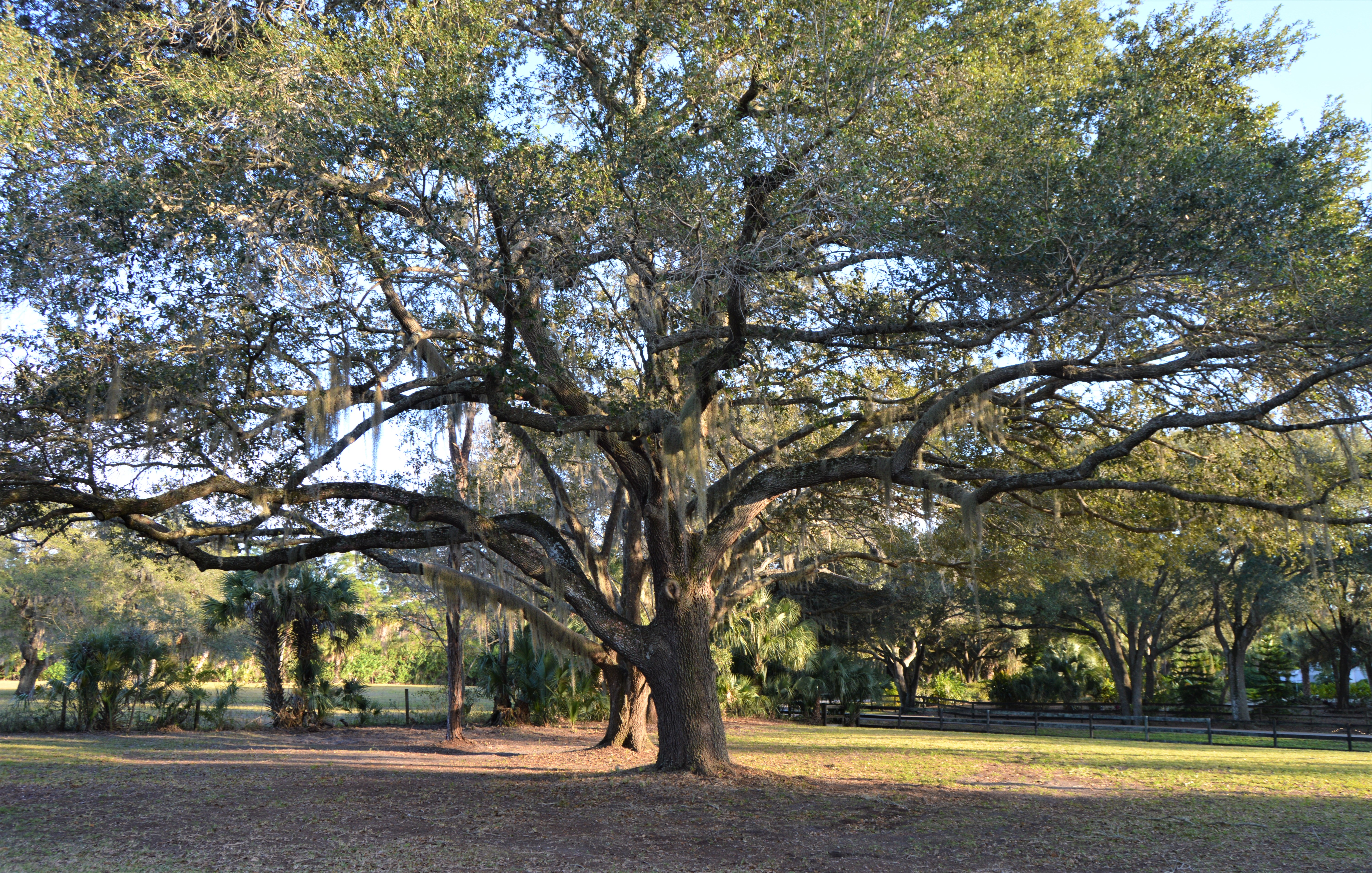 We believe this is a beautiful visual of what survivors of human trafficking can be if given the proper care, love, and restoration. Survivors of human trafficking are not victims. They are known to be some of the strongest young men and women who become essential "oaks" in their communities and often jump in to rescue others who have been trafficked. We believe that through education and advocacy we can train up communities to help stop the supply and demand of human trafficking in hopes of cutting off the source. We also believe that each person who is rescued can be restored, by showing them love without limits or expectations, showing them their true value through how we treat them, and giving them deep roots of confidence, faith, trust, and hope. The goal of Restoring Oaks is to help restore the value and purpose each person deserves. This is not about us. It is about them.
III. A great name for our Safe House
If we're being completely honest, "Restoring Oaks" just sounds like a great name for a safe house. It sounds rustic and it invokes power, hope and inspiration. We hope to open our first safe house for minor survivors within next 5 years. This will expand as long and as wide as possible. We hope to "restore many oaks" across Florida, the United States and the world.
As we continue in our research, education, advocacy, and community engagement, we hope to use this blog, our videos, webinars, and upcoming events to empower a community alliance to fight human trafficking.
Will you join the fight? Don't forget to join our newsletter to get the latest on upcoming events, latest news and company updates!